WE BELIEVE THAT CARING FOR YOUR SKIN AND CARING FOR THE EARTH SHOULD GO HAND IN HAND.
BDirty is committed to making natural products that actually work to eliminate the temptation of commercial skincare!
We aspire to inspire our local and global community to enhance the health of our skin and planet, humbly attempting to lead by example by offering effective natural products and educational information.  Simple, pure, organic and chemical-free, we use the highest quality local ingredients wherever possible.
So bdirty!  We've got you covered.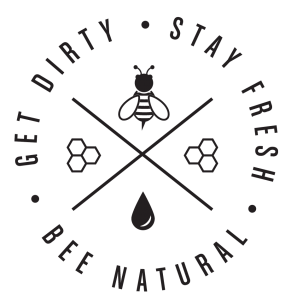 HANDMADE ORGANIC DEODORANT

ALUMINIUM, PARABEN & PHTHALATES FREE

RECYCLABLE & REUSABLE GLASS PACKAGING

GMO-FREE

TESTED ON FRIENDS NOT ANIMALS
You are not alone if you are sceptical of natural deodorant products.
At BDirty we have also tried many ineffective natural deodorants and endured many stinky days.  But never fear!  We found a solution.  Our unique formula is not only good for you but uber effective!
Find out about all the latest product launches, online shop discounts & special events before anyone else!